Managing Recipients For PDF Submissions Sent By Email
In addition to downloading PDF submissions from the HIPAAtizer dashboard, you can also adjust a form's settings to route the form to specified emails.
Here's how to do it:
1. Go to the (1) "My Forms" dashboard and (2) click on Form Settings of the form you would like to have sent to an employee's email.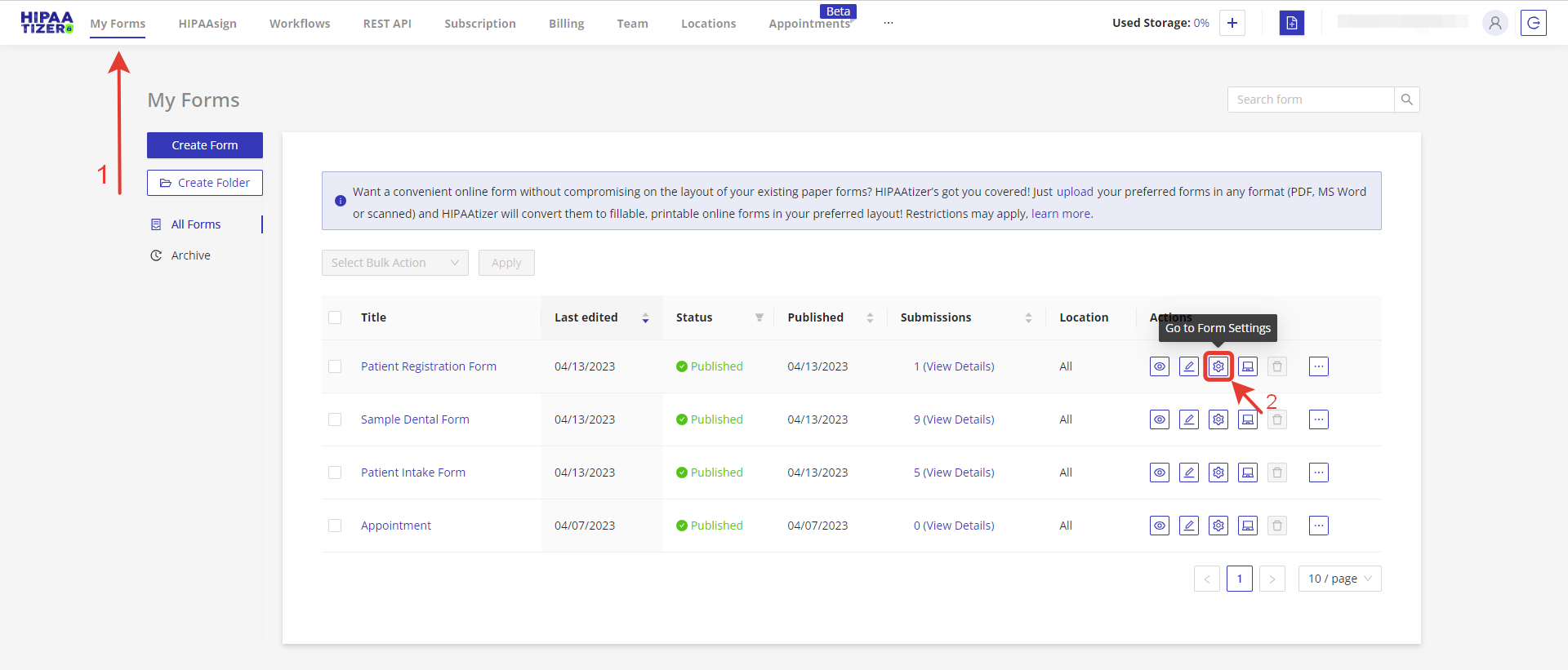 2. Under the form's Form Settings, click on (1) Submission Recipients and note if the desired Submission Recipient is checked. If not, please check the box (2).

3. Next, while remaining on the Form Settings Page of the chosen form, click on (1) Email Notifications. This will open the screenshot below. Next, check (2) Attach submission PDF form. This action will open further fields where, if you are collecting PHI, you should check (3) "This form and attachments may contain Protected Health Information (PHI)". To be fully HIPAA Compliant, the encrypted PDF should be password protected. Add a password for this form (4). Finally, save your changes (5).