How to Integrate Google Sheets with HIPAAtizer: Step-by-Step Guide
Before we begin, it's crucial to note an important disclaimer. As a Covered Entity or Business Associate, you must not include Protected Health Information (PHI) in the data transferred to applications that are not HIPAA-compliant, such as Google Sheets. This adherence is to ensure the protection of sensitive health information and to comply with the regulations set forth by the Health Insurance Portability and Accountability Act (HIPAA).
For more detailed information on what constitutes PHI, please refer to our comprehensive guide: Understanding Protected Health Information (PHI).
With that in mind, here are the instructions for integrating Google Sheets with HIPAAtizer:
Open your Google spreadsheet.
Click the "Share" button in the top right corner of the page.

In the "Add people and groups" box, type "hipaatizer-google-sheets-integ@hipaatizer.iam.gserviceaccount.com" with an "Editor" role.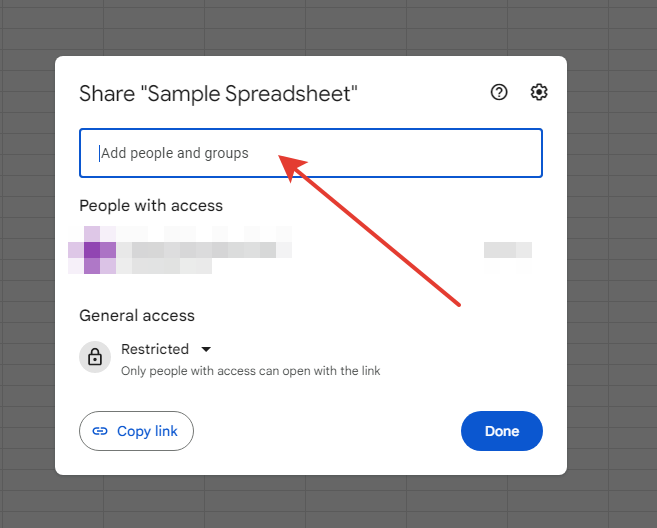 Click the "Send" button to send the invitation.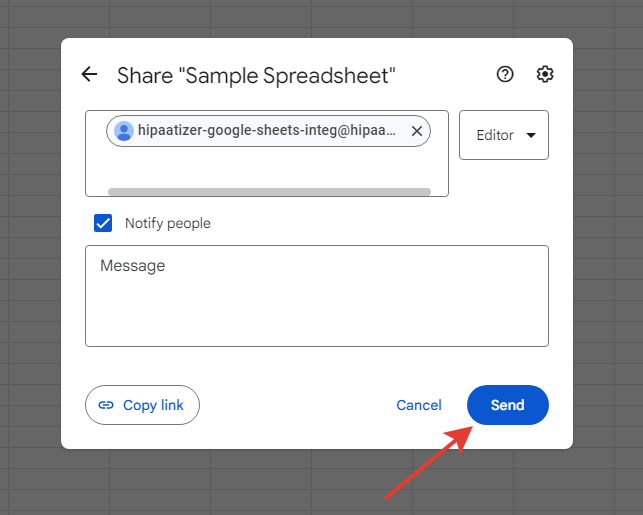 Copy the spreadsheet link by clicking the "Share" button again and then clicking "Copy link."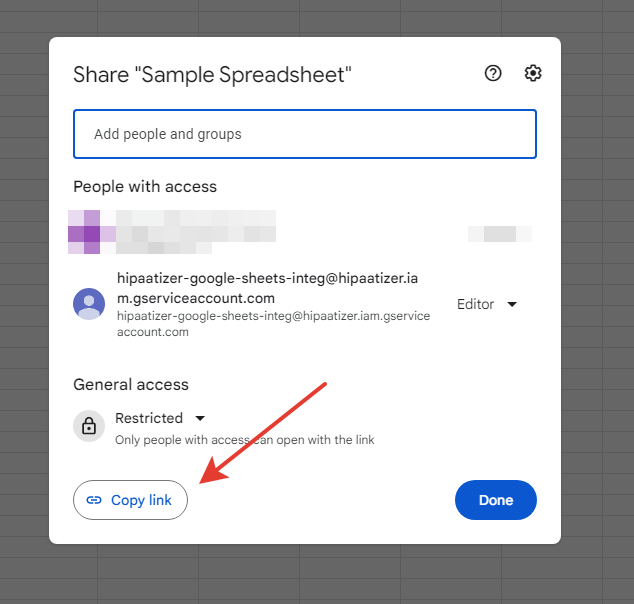 Paste the copied URL into the "Spreadsheet URL" field in HIPAAtizer's Google Sheets integration form.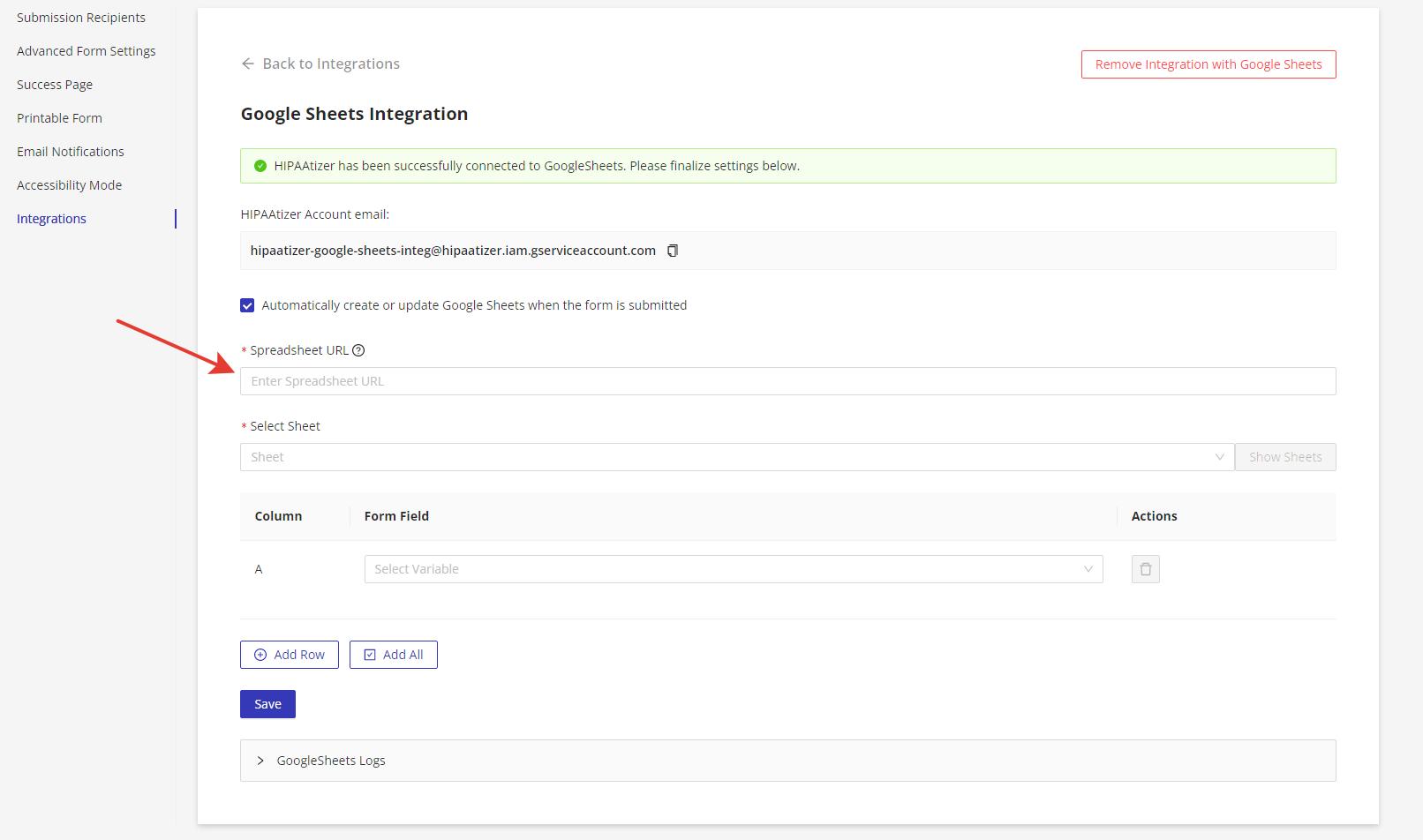 Click the "Show Sheets" button (1) to display the existing sheets in your Google Spreadsheet. Then, select the sheet where you want to save the form submissions from the dropdown menu (2).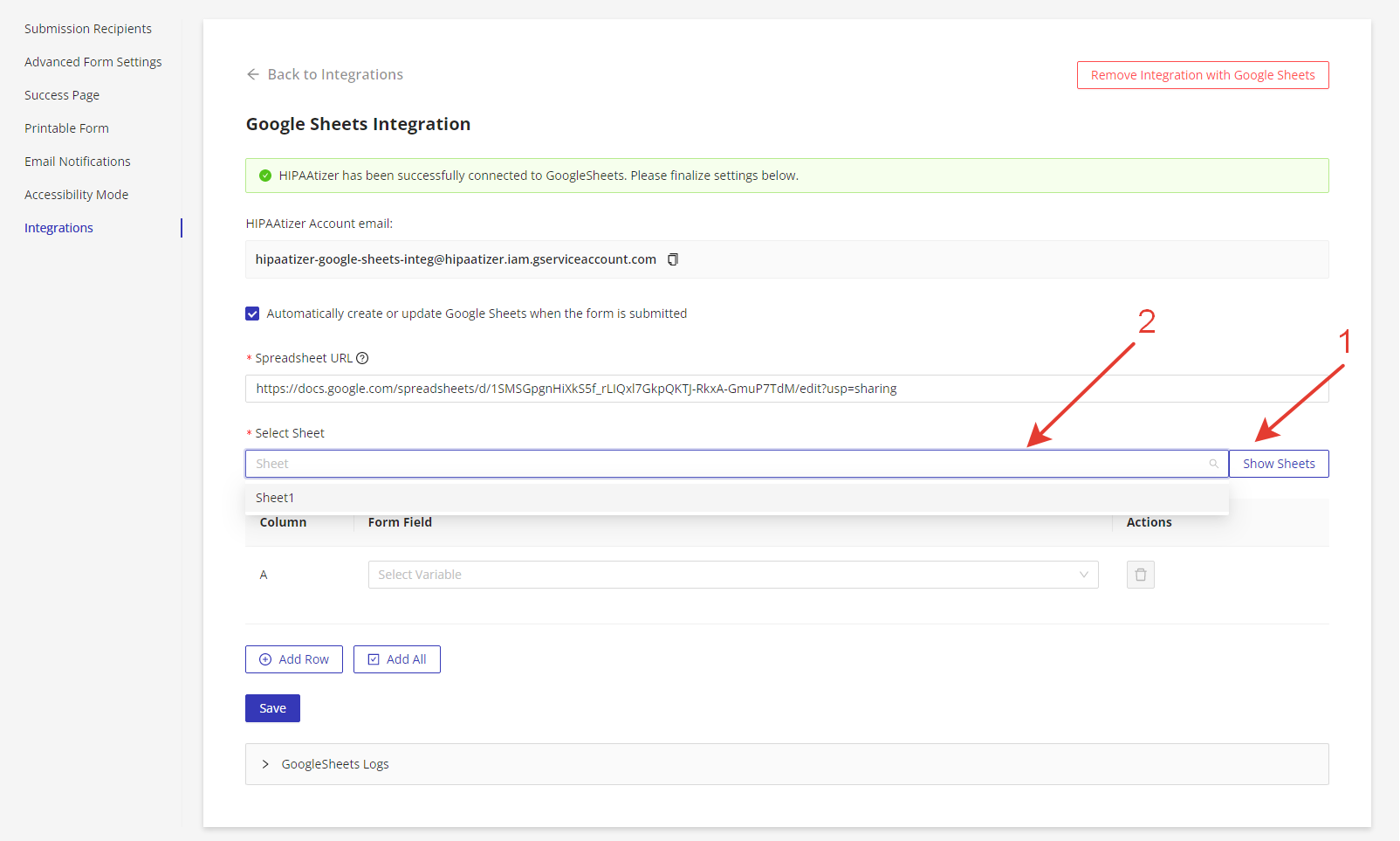 Match your HIPAAtizer form fields with the corresponding fields in your Google Sheets (1), making sure that no fields contain Protected Health Information (PHI). Click on the "Add All" button to match all fields (2).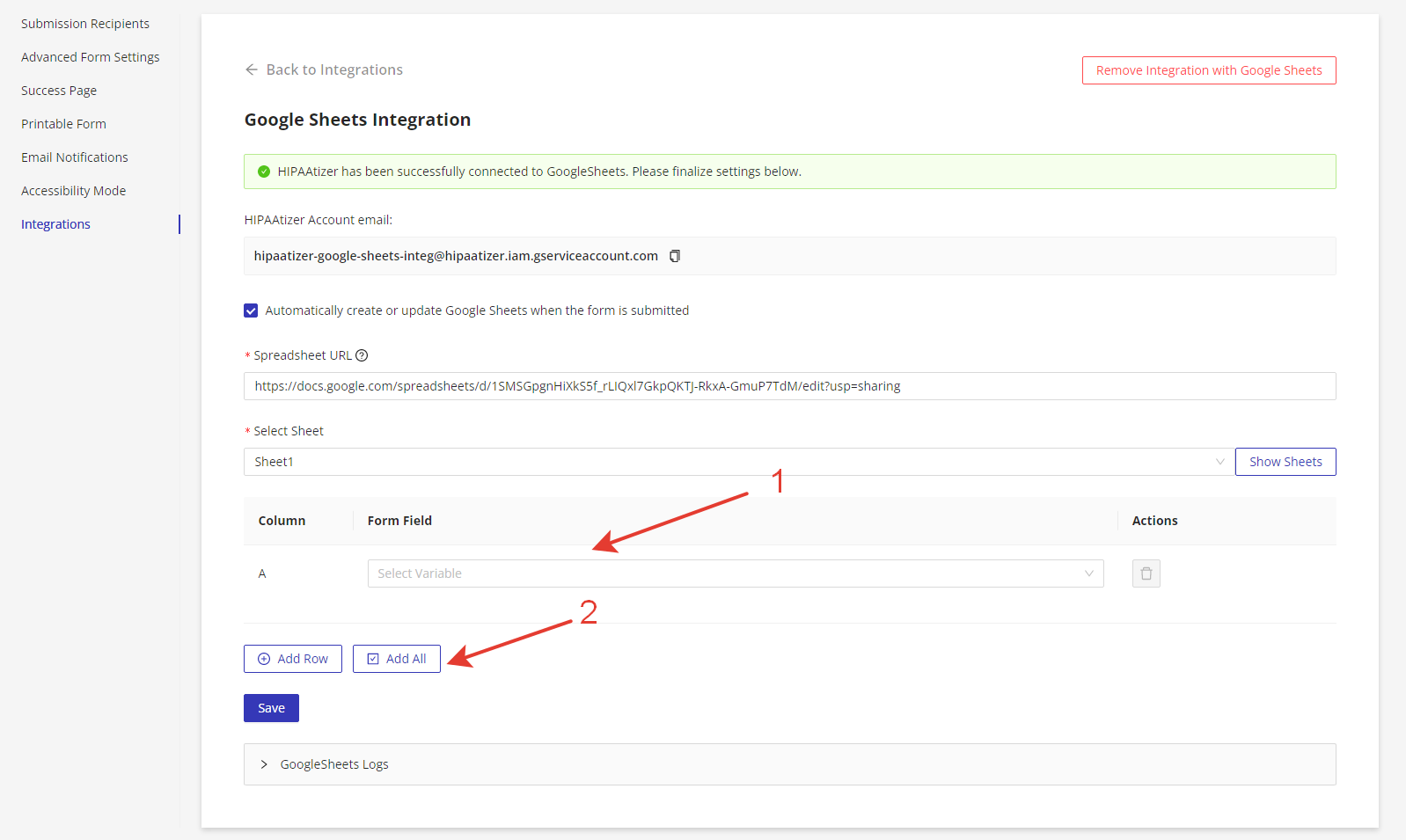 Finally, click "Save" to finalize your settings.