How to add or link a custom printable PDF template to an online form in HIPAAtizer
Once you have finished creating your custom PDF form with Adobe Acrobat, you can easily add it to your online form in HIPAAtizer and start receiving submissions in your preferred paper form layout. To do this, simply follow these steps:
Go to the Form Settings.

Click on the Printable Form tab.

Select the 'Upload a custom print form template' option under Custom Print Form Template. Upload your PDF file and save the changes.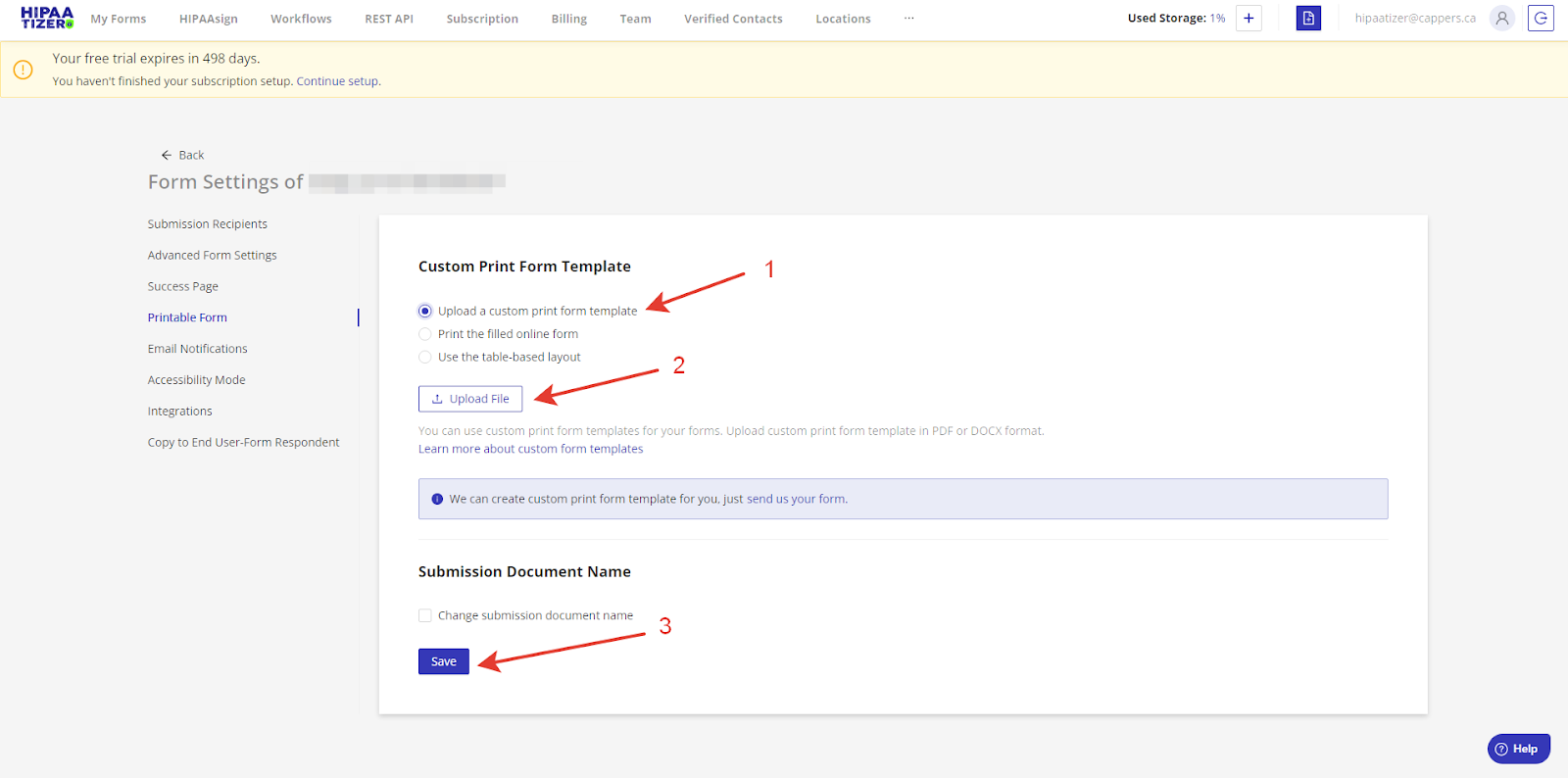 That's it! Your custom PDF form has now been added to your online form and is ready to use.