Managing Submissions: Adding Additional Columns and Sort by Submission Date
Inbox Page
On the Inbox page, you can efficiently manage submissions using the Submission Identifier. This feature enables you to retrieve, sort, and filter submissions in your Inbox. By default, in includes the form name and submission date and time.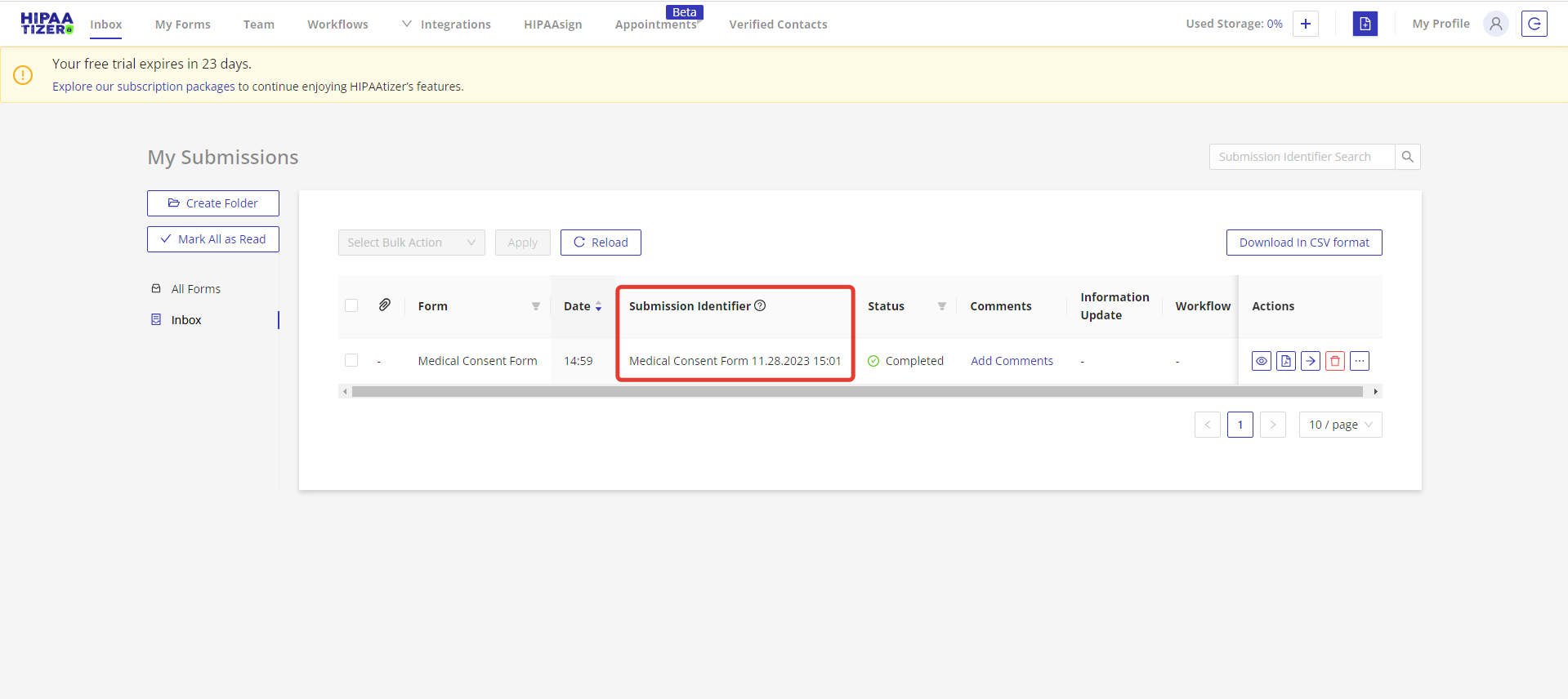 To customize the Submission Identifier, follow these steps:
Step 1. Go to the My Forms page.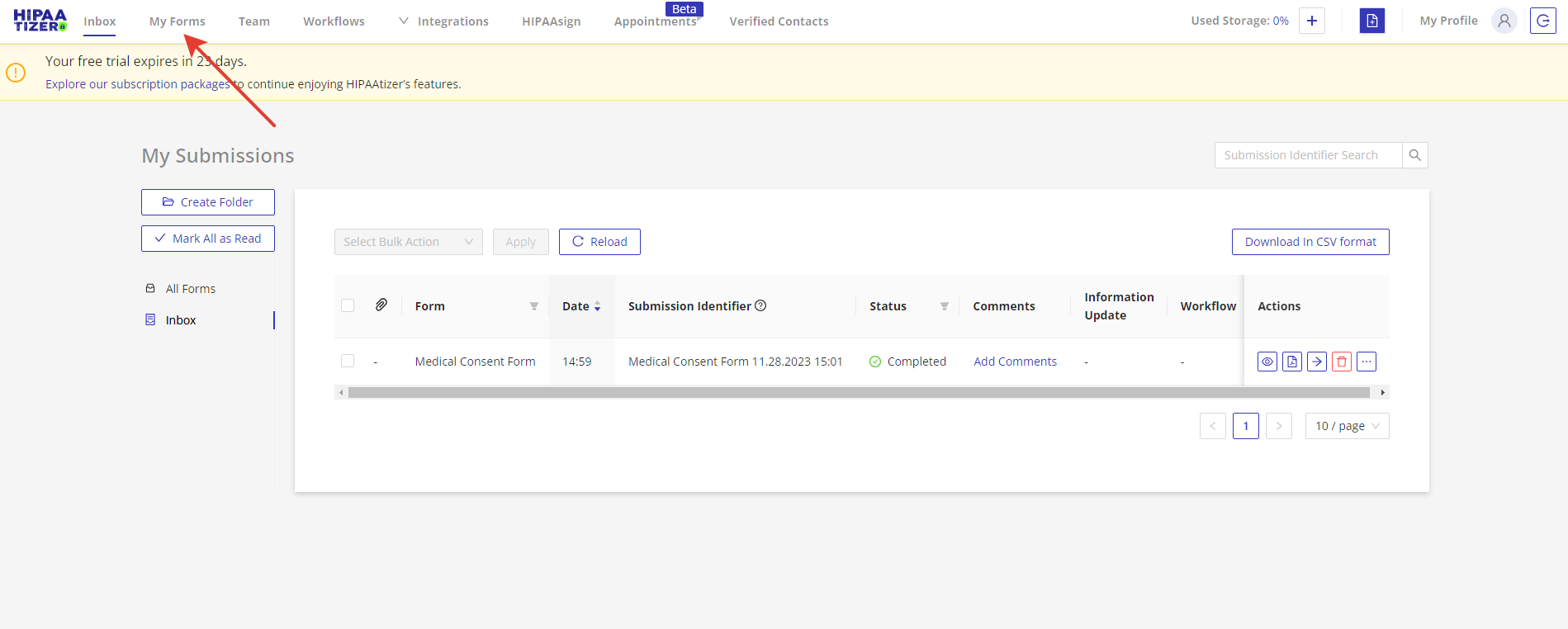 Step 2. Choose the form you would like to add additional information and click on the "Form Settings" icon.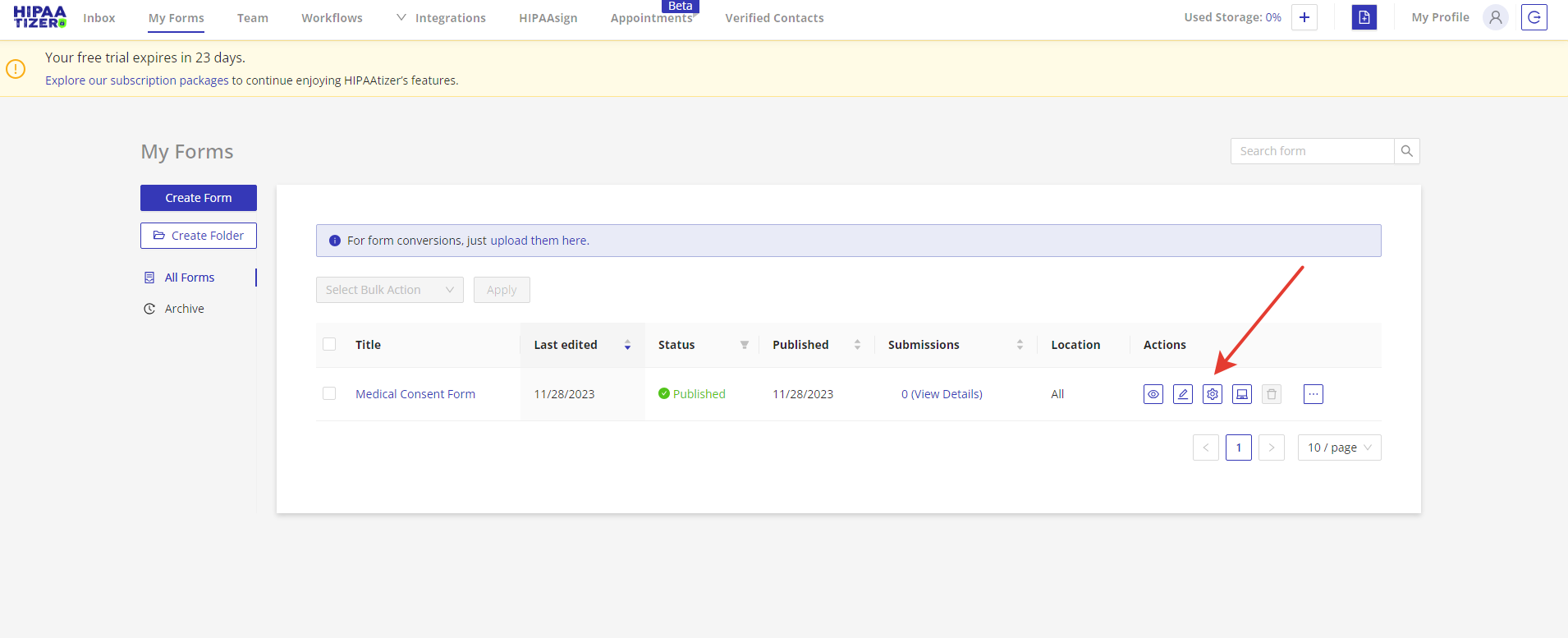 Step 3. Go to the "Advanced Form Settings" tab -> Submission Identifier.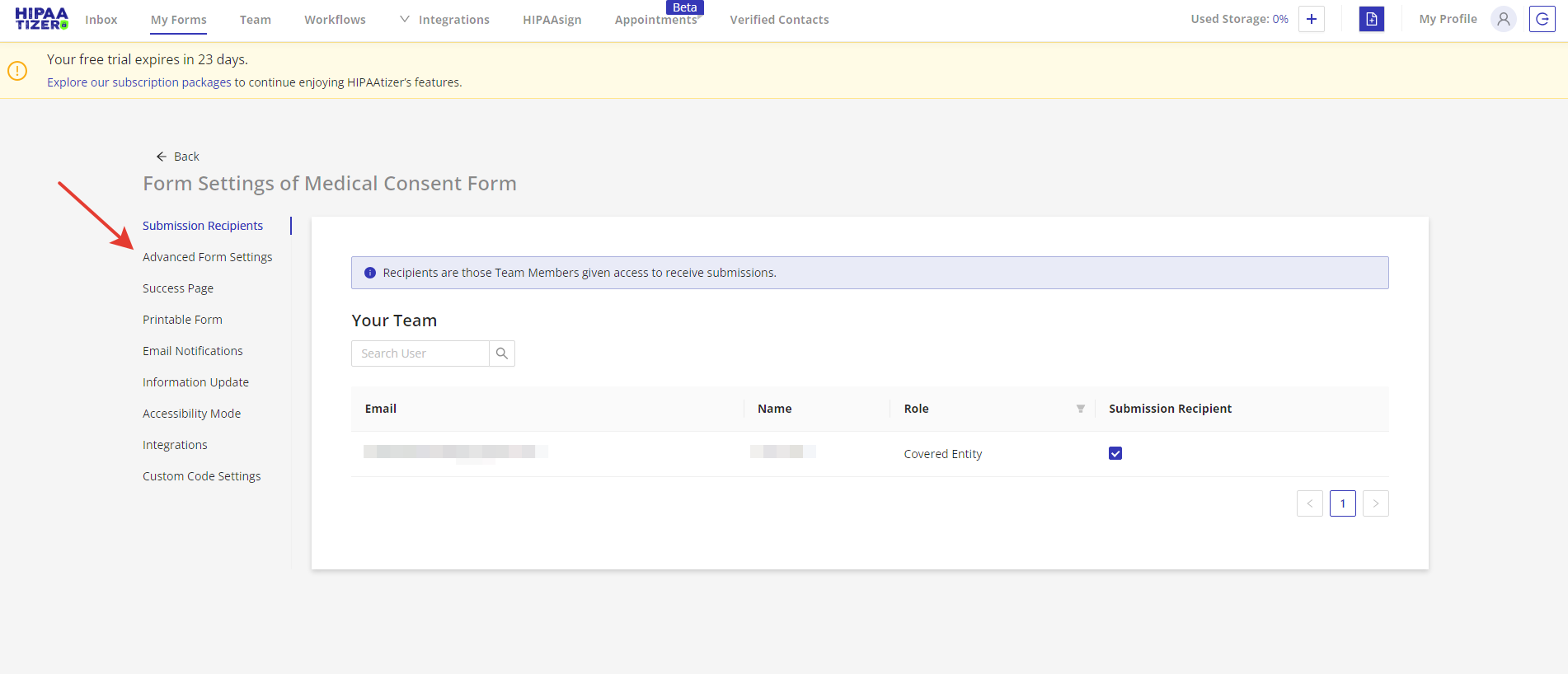 Step 4. Input the information about the form you want to display (1) or select variables similar to typical search queries, such as "last name", "date of birth", etc. by clicking on the "Insert Placeholders" button (2).

Step 5. If you already have any submissions for this form, you can apply a new submission identifier to the current submissions by clicking on the "Apply for Current Submissions" button. Please note: this option is available once every 24 hours.

Step 6. Click on the "Save" button in the bottom of the page to save your changes.

Step 7. Go to the Inbox page.

Step 8. See the information about submission identifier in the "Submission Identifier" column.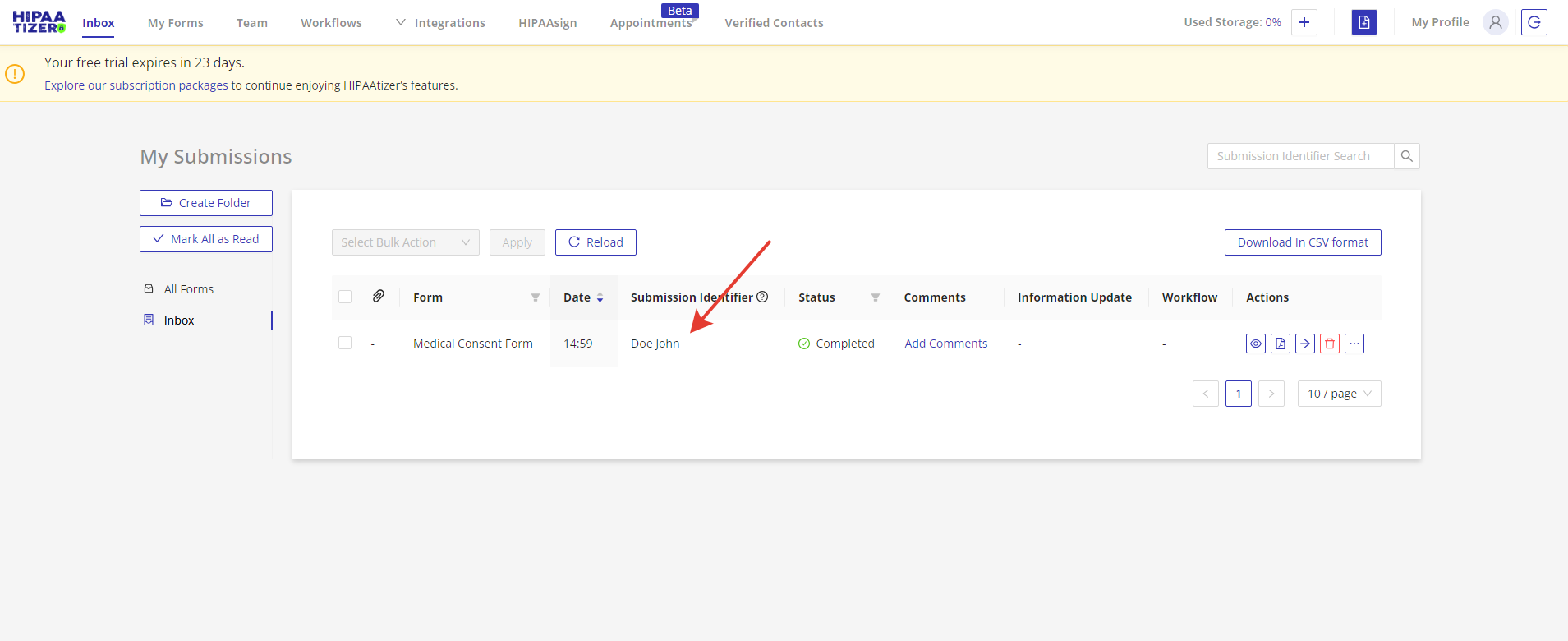 My Forms dashboard
Step 1: Go to My Forms dashboard

Step 2: Choose Form
Choose the form (1) you would like to add additional information to the respective form's "Submissions" dashboard by clicking on (2) #(View Details). In this example, we want to adjust the Submissions dashboard for the form titled "Submission Test 2":

Step 3: Choose the Field(s) to be displayed
Click on the (1) Additional Columns field and a list of available fields will be displayed. Please note, in a longer form, all the fields from the form will be displayed. Therefore, you may need to scroll to find the desired field(s). Once you've scrolled through the list, click on (2) field you would like to choose. You can choose more than one field:

Step 4: Result of Adding Columns
From the screenshot below, you can see the new (1) Chosen Field and (2) where the New Column has been added. Under the New Column, labeled "First Name", you can see (3) the data from the form's First Name field:

Step 5: Ascending or Descending (Oldest or Newest)
To sort submissions by date received or date submitted, simply click on the title bar "Date" and you will be prompted to choose an "ascending" or "descending" option. This option also works for any column that has the arrows pointing up and down, such as the First Name column in this screenshot: