Using the HIPAAtizer Platform to automate the Patient Journey-From Referral to Post-Procedure Follow-up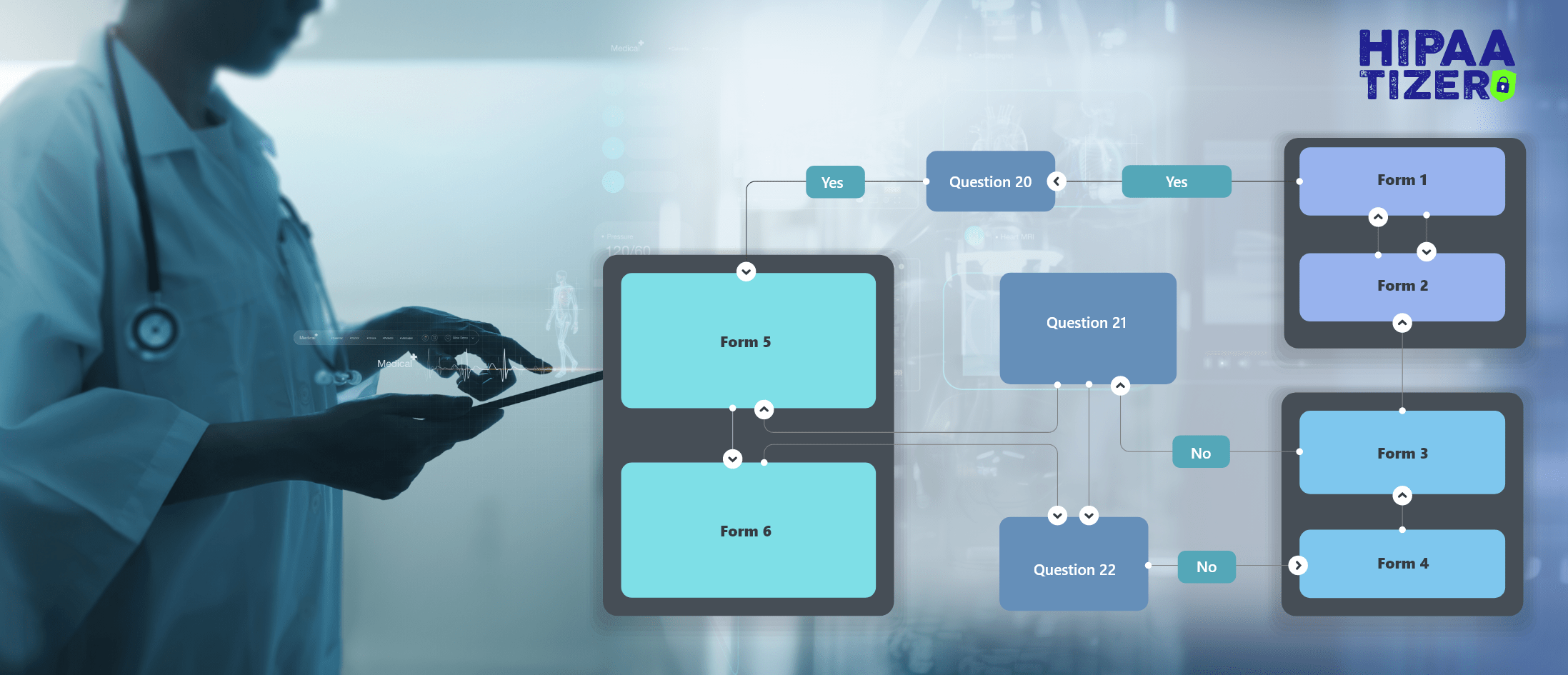 Challenge
From the moment a patient or client is referred, Medical Specialists often follow customized protocols to shepherd the patient from initial assessment to post-procedure follow-up. The costs in time and practitioner resources often exceed reimbursement amounts. The HIPAAtizer team was tasked with automating one such process to reduce costs and increase patient compliance using the fully-secure HIPAAtizer Platform, all at the fraction of a custom software solution.
HIPAAtizer Diagnostic Assessment Tool
The solution that the team developed was a fully digital, fully-secure, "Diagnostic Assessment Tool", using HIPAAtizer's flexible and customizable form builder and platform.
Using FHIR-based technology, the tool started with a specific and detailed digital referral from a primary care physician. This initiates the creation of a secure and unique patient account. Next step, the patient was tasked by the system to complete an intake form. Based on the referral and the intake form, the system then prompted the patient to complete a tailored diagnostic assessment questionnaire. This questionnaire included conditional logic and personalized educational content, with videos and tutorials for the patient to review before the procedure.
Outcome
Using the HIPAAtizer platform's solution, the Specialist managed to triage and educate the client before one costly, time consuming visit. The process and time necessary to determine whether a procedure was necessary and the time needed pre-procedure was greatly reduced. Moreover, the Specialist reported that the clients arrived to appointments much better informed and better prepared, making the appointments much more efficient.
Conclusion
The HIPAAtizer platform provides medical practitioners with a fully customizable solution at the fraction of the cost of custom software. With HIPAA and PHIPA compliance built-in and the power of the HIPAAtizer form builder, customizing processes and workflows in the medical field have never been easier. Contact us today at support@hipaatizer.com to see how the HIPAAtizer platform can help you drive efficiencies in your office.