Update: New Contact Form 7 Importer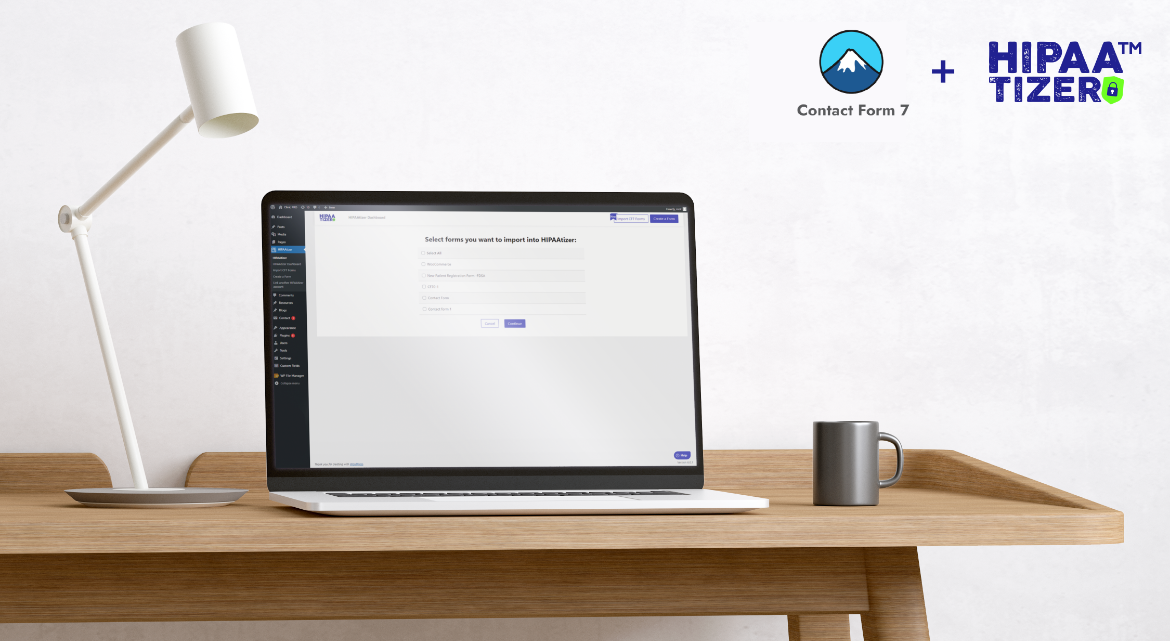 As of HIPAAtizer version 1.1.12, you can now import your Contact Form 7 forms directly into HIPAAtizer.
All you have to do is install or update to the latest version of the HIPAAtizer plugin and choose "HIPAAtizer > Import CF Forms." Select the forms you want upgraded and click "Continue" and HIPAAtizer will generate matching HIPAAtizer forms for you to share with your clients.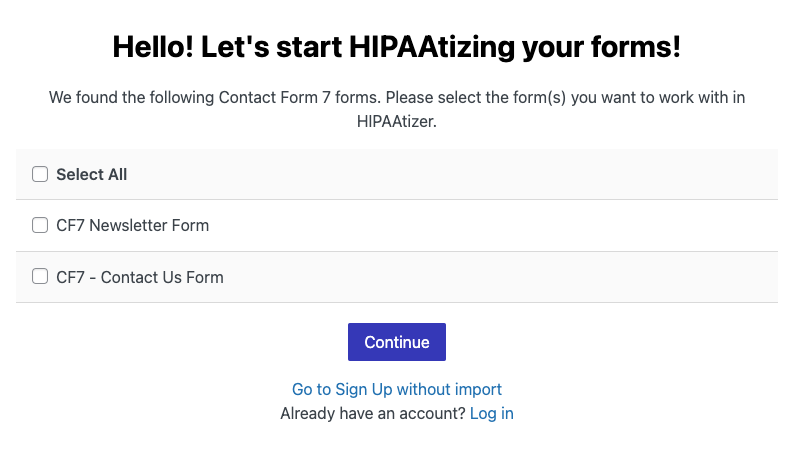 By-the-way, do you have a PDF, Word, or Printed form? Submit it to HIPAAtizer.com, and it will be converted into a HIPAA-Compliant online form with a HIPAA printable form matching the original design.